Counselling Therapy for Autistic and Neurodivergent Children, Young People and Families.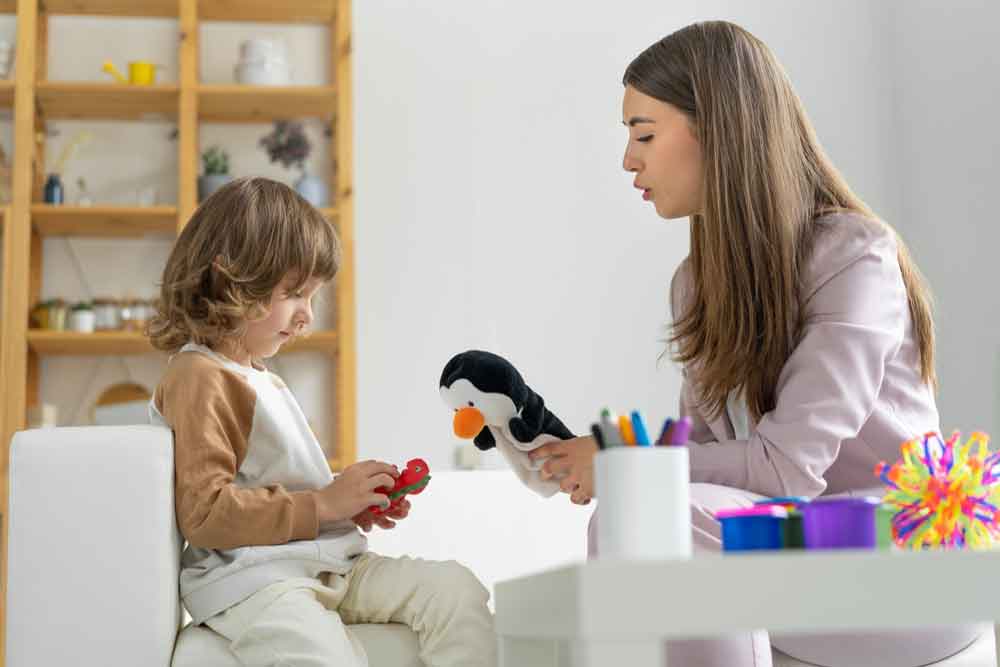 At Butterfly Counselling, our therapists have many years of experience providing counselling for children, young people, parents, and families. Having specialist understanding of counselling autistic and neurodivergent children, young people and families, our therapists understand the different ways that children and young people communicate and the different behaviours they may use to communicate.
Each child, young person and family are unique and because of this we integrate various therapeutic models including person-centred therapy, cognitive behavioural therapy (CBT), EMDR, play therapy, dyadic developmental psychotherapy & parenting (DDP), transactional analysis, gestalt therapy.
Our counsellors understand people's differences, helping autistic and neurodivergent children to navigate life in our neurotypical society in a way that keeps stress and anxiety under control. This can help to prevent long term mental health conditions.
How can counselling help autistic and neurodivergent children, young people and families?
A diagnosis can evoke many feelings from the child or young person who has been diagnosed. An initial sense of relief may be felt, but this may quickly turn to confusion, anxiety and feelings of being overwhelmed about how to act, feel and think. Counselling can help a child or young person to explore these feelings and thoughts and develop strategies to manage them.
The treatment plan is carefully structured around the needs of each child or young person and their family. As each family is unique, Butterfly Counselling tailors the counselling accordingly. This may involve working one-to-one with the child or young person or with parents or with the whole family.
Therapy for autistic and neurodivergent children and young people can make a positive difference regardless of whether they have a formal diagnosis or not, enabling people to lead a more fulfilling life.
Counselling provides an understanding as to why the child or young person feels, thinks and reacts in certain ways. Children and young people will benefit from new approaches to help them navigate feelings and situations they perceive as negative.
Therapy can also provide psychoeducation around emotions, self-regulation, thought processes, relaxation techniques, mindfulness and more.
Counselling can help children and young people explore their relational behaviours and improve social communication with others. Strategies to cope with social situations and different social settings can be explored and used.
It is important to understand that therapy is not about making the child / young person behave as a neurotypical individual. It is about helping the child / young person to accept their differences by giving them the tools they need to overcome any difficulties they may face in a neurotypical society.
Our Counselling Environment
Butterfly Counselling offers a safe, non-judgmental and respectful environment where children, young people and families are encouraged to talk openly about their concerns and feelings. Butterfly Counselling provides an essential confidential relationship based on trust and respect.
Our therapists can help you with:
All forms of anxiety and the symptoms linked to it. For example, nausea, sickness, avoiding situations, angry outbursts, struggling with focus and concentration, sleep disturbances, nightmares, sense of dread, body pains associated with anxiety
Challenging Behaviour
Emotional awareness
PTSD (Post Traumatic Stress Disorder)
Traumas/Complex trauma
Phobias
Attachment issues
Transitions – For example, schools, classrooms, teachers, family homes, birth of a sibling
Panic attacks
All forms of abuse (Physical/Emotional/Sexual)
Depression and symptoms linked to it, for example, feelings of sadness/guilt/hopelessness/helplessness/irritability, low mood, lack of motivation
Grief and loss
Schooling – For example, peer differencesf, stress linked to schoolwork and exams, the effects of bullying
Family issues – For example, family breakdowns, parents' separation or divorce
Low self esteem/Low confidence
Each session is 50 minutes.
There are many other issues that we can also help with – Contact Butterfly Counselling Services Ltd for more details.
Also in Autism Spectrum Condition